 
PETRIFIED WOOD SINK PAUL
Discover the exquisiteness of our 'Panka Wanka' xylophallus washbasin, a unique petrified wood from a special region with spectacular colours. Its smoothly polished interior contrasts with the natural texture of the fossilised trunk on the outside. A masterpiece of nature for your space.
Standard size hole.
Height 15 cm x Width 49 cm x Depth 38 cm

EXCLUSIVE PIECES
ARTISAN PRODUCTS
REAL PHOTOGRAPHS

PERSONALIZED ATTENTION
Product Details
Data sheet
Weight in kilos

27

Persons needed to transport

2 people

Delivery

Street delivery

Materials

Petrified wood

Width

49

Depth

38

Height

15
---
Description
Immerse yourself in the magic of nature with our washbasin carefully crafted from petrified wood from the special region known as 'Panka Wanka'. This petrified wood, with its spectacular colours, carries centuries of history in every grain and shade.
To maintain the beauty of this washbasin, we recommend using pH-neutral, non-aggressive cleaning products. This ensures that the wood remains in its best condition, retaining its natural lustre and texture over time.
Incorporating this spectacular, natural washbasin into your décor is like bringing a little piece of nature into your home. Its uniqueness adds a touch of sophistication and connection to the earth to any space. 
Each basin is a unique work of art.
You might also like
Height:
15 cm
Width:
58 cm
Depth:
52 cm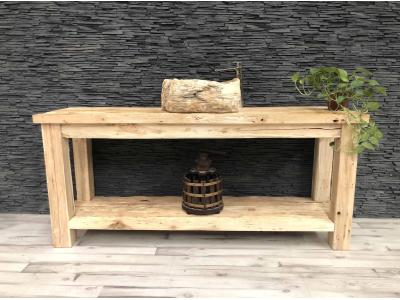 Height:
80 cm
Width:
180 cm
Depth:
50 cm
ON REQUEST
Height:
80 cm
Width:
80 cm
Depth:
50 cm
keyboard_arrow_up