 
LONG ONYX STONE WASHBASIN VERNEY
Natural Onyx stone washbasin with a polished interior and keeping its exterior wild.
Spectacular amalgam of earth colors inside.
Onyx is a mineral that is considered a semi-precious stone.
A jewel for your bathroom.
Height 15 cm x Width 77 cm x Depth 49 cm
Standard drain hole.

EXCLUSIVE PIECES
ARTISAN PRODUCTS
REAL PHOTOGRAPHS

PERSONALIZED ATTENTION
Product Details
Data sheet
Weight in kilos

56

Persons needed to transport

2 people

Delivery

Street delivery

Elevator

Yes, it fits in the elevator

Materials

Onyx

Width

77

Depth

49

Height

15
---
Description
This large washbasin made of natural onyx stone in earth tones is a real jewel of nature. Onyx stone is a mineral of volcanic origin that is characterised by its beauty and uniqueness. In this case, its earth tone tonality gives it a warm and cosy appearance that will fit perfectly in any environment.
The inside of the basin is polished and shiny, which highlights even more the beauty and nuances of the onyx stone. On the other hand, the exterior has a wild and crystalline texture that adds a touch of naturalness to the piece. The combination of these two characteristics makes this washbasin a true work of art.
As for its maintenance, the onyx stone basin is very easy to clean. You will only need a damp cloth and a mild detergent to keep it in perfect condition. Onyx stone is very resistant and durable, which guarantees its long-term use.
This washbasin is perfect for those who are looking for a unique and exclusive piece for their home or business. Its beauty and uniqueness make it ideal for any type of decoration, from the most minimalist to the most rustic or exotic. It will undoubtedly become the centre of attention in any space in which it is placed.
You might also like
Height:
15 - 21 cm
Width:
63 cm
Depth:
39 cm
Height:
14 cm
Width:
62 cm
Depth:
50 cm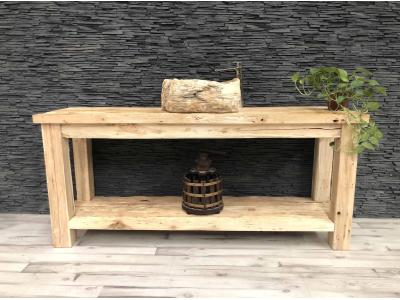 Height:
80 cm
Width:
180 cm
Depth:
50 cm
keyboard_arrow_up