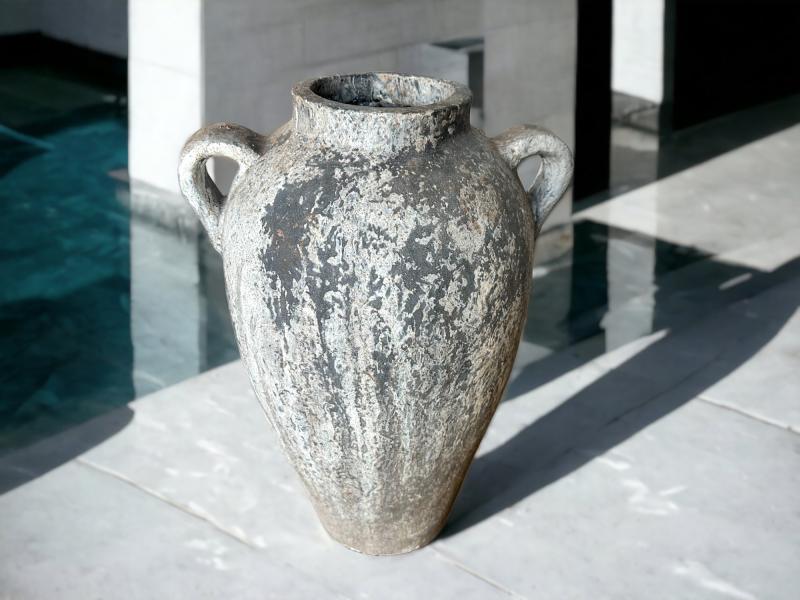  
WHITE CERAMIC VASE MYKONOS
Immerse yourself in timeless elegance with our handcrafted vase from Indonesia. The refined aged white color, subtly transformed into a gray hue, reveals the patience and artistry behind three years of careful aging process. This unique piece captures the essence of time and craftsmanship, adding a distinctive touch to your space with its authenticity.
Height 52 cm x Width 30 cm x Depth 30 cm

EXCLUSIVE PIECES
ARTISAN PRODUCTS
REAL PHOTOGRAPHS

PERSONALIZED ATTENTION
Product Details
Data sheet
Weight in kilos

7

Persons needed to transport

2 people

Delivery

Street delivery

Elevator

Yes, it fits in the elevator

Materials

Ceramics

Width

30

Depth

30

Height

52
---
Description
Embark on a visual journey with our handcrafted ceramic vase, originally from Indonesia. This captivating vase, subjected to a natural ageing process over time, reveals its transformation from pure white to a lovely aged grey. The white brushstrokes still peeking through add a touch of nostalgia to this unique piece. Its presence evokes a visual history, making it the perfect complement to your décor, fusing the antique with the contemporary with distinctive elegance.
We customise bespoke vases, adapting to your preferences with various shapes and sizes to create unique pieces that reflect your style.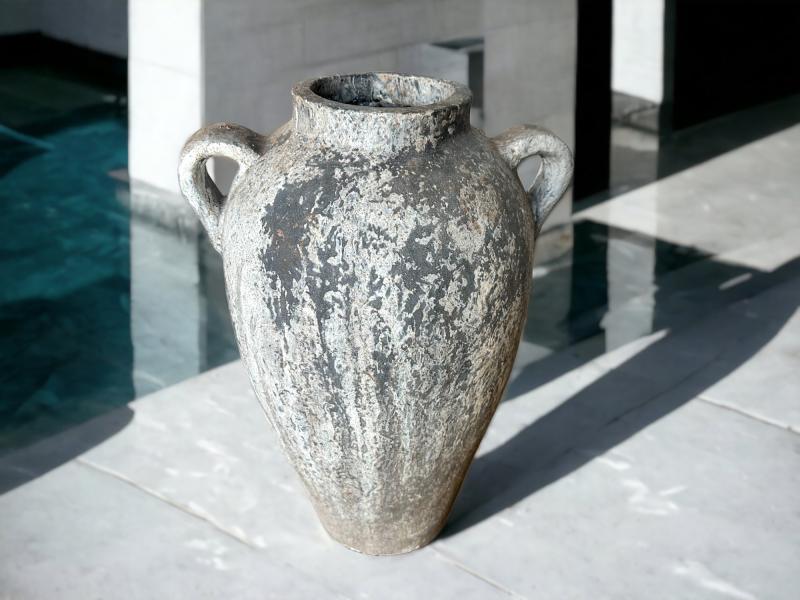 You might also like
Height:
102 cm
Width:
40 cm
Depth:
40 cm
ON REQUEST
keyboard_arrow_up